Rent, Discounts, Deposit, Payment Time Table, Guarantors, Lead Tenant, Misc Charges
We don't state current availability or rents on this website, please just message us to confirm what's currently still available and at what rent. Its all great-value!
We price all our houses and rooms individually to reflect their slight differences.
Rents are based on 52 week tenancy, irrespective of how long you actually occupy for, less any discounts as below.
Summer Discount Scheme
This scheme is available to new groups of tenants (not for those who choose to stay on an extra year). All our rents are all quoted on a per week per person basis for our 52-week tenancy.
The tenancy agreement runs from 1 August, so normally that would be the move-in date.
BUT for every day your group delays it's first-person-move-in date, everyone in the group will receive a rent rebate. You can delay by up to 7 weeks! Just choose your best move-in date. The rebate is calculated as follows:
Delay first-person-move-in until:
2-5 August & ALL receive £12/day rebate for those days.
6-20 August & ALL receive the above, plus £8/day rebate for these later days.
21-31 August & ALL receive the above, plus £5/day rebate for these later days.
Any September date & ALL receive the above, plus £3/day rebate for the Sept days.
Remember under this scheme it's the date that the first person from your group moves in that is important (as we need an empty house to work on), after that date the others are free to move in whenever suits without impact on the discount.
We aim to contact you in early May and give your group that month to make a decision as to your preferred first-person-move-in date. Once agreed it cannot normally be amended.
The discount/rebate will be fully reflected when we do the calculation of the rent that falls payable in Oct/Jan/April.
If you want to move just your possessions in from 1 Aug onwards that is fine and still take advantage of the scheme, that is perfectly fine. See Storage of Possessions on our Tips for Tenants page.
Couple's Discount Scheme
If you wish to share a bedroom with a partner throughout your tenancy, and the rest of your group are happy with this arrangement, then we offer a 33% discount from the partner's normal weekly rent.
Obviously, this means there is an extra person in the house so do bear that in mind, and it is not possible at all of our houses. Note, we will not re-arrange/alter furniture if you choose this option. All beds are full-sized doubles anyway.
Deposits
HOLDING DEPOSIT
In order to secure a tenancy with us you will need to pay just £100 per person to act as a Holding Deposit. This sum paid converts to a full £100 credit against the rent due later in October, once papers are finalised. It is not refundable (unless we choose to decline your application)
TENANCY DEPOSIT
We have partnered with Reposit the modern alternative to traditional deposits. So, we can now offer this as an alternative option.
Instead of paying out 5 x the weekly rent each as a refundable deposit via Deposit Protection Service (DPS), you can instead choose to use Reposit, at a cost equivalent to 1 week's rent each. Please use the link to fully understand their offer.
We do still offer the traditional deposit approach with DPS too.
As stated above this is 5 x the weekly rent per person. It is refundable (subject to T&C's). We collect it from your group via The Lead Tenant as soon as you have completed the Tenancy360 process and we have made you a formal offer of a tenancy, so typically in Nov/Dec time. We then pass on your funds to the independent, Govt backed, Deposit Protection Service (DPS).
The DPS then hold your money throughout your stay.
When you leave the house we undertake a full inspection. Assuming all T&Cs have been complied with (basically, all rent has been paid, there is no damage to the house and all rubbish has been removed) we authorize DPS to refund your deposit within 7 days.
Important: the whole house must decide whether to use Reposit or DPS, unfortunately the schemes cannot be mixed within one house. The choice is entirely yours. You will be prompted to decide by our other partner organisation Tenancy360, who handle our application process. See below.
Rent and Payments Timetable
Broadly our agreements are set up to make life easy for you, by aligning the rent payment dates to expected Student Loan receipt dates, Alternatively you can opt to pay monthly by Standing Order for 10 months on 6th of each month commencing in August. The total payable will be the same.
NOTE: If you are not a UK citizen then all rent must be payed upfront for entire period of the tenancy before keys are issued. Alternatively you may be able to use a commercial Guarantor supplier such as HousingHand, see the link below.


So here we set out the typical pattern of all payments from the start of the process of seeing a house advertised through to moving in, living there and finally departing.
Once you have our formal Offer of Tenancy pay either the Reposit fee, or the DPS refundable deposit (your choice). That is equivalent of one week or five weeks rent.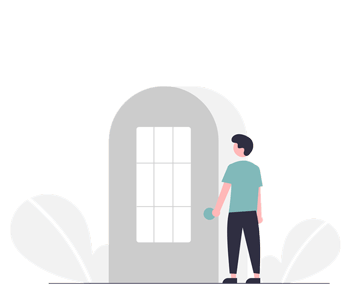 To trigger the release of the keys pay the first rent payment of £400 each.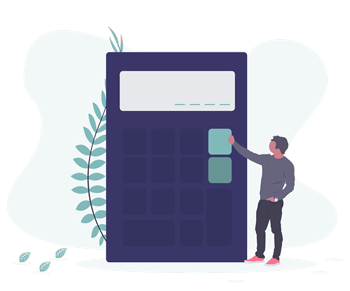 After you have moved in, the remaining 3 equal rent payments for the year are calculated. These are due in line with Loan dates, in October, January and April. The calculation will fully reflect the £100 Holding deposit and the £400 rent paid to get the keys. Any summer discount you are entitled to. will be deducted from the October payment.
Guarantors
We require each student to ensure a parent (or equivalent) completes our Guarantor Section of the tenancy agreement. This just covers us in the unlikely event of a student being unable to fulfil the rental terms of the Tenancy Agreement. This will be arranged by Tenancy360, our partner application-handling organisation.
Try and select someone to be your Guarantor who is not self employed if possible. The reason for this is that the time taken to verify accounts can be excessive. If the delay become too long we may have to ask you to use a commercial supplier like HousingHand (for a fee).
What is a Lead Tenant?
The Lead Tenant will be the voice of your group.
In practice this essentially means:
When you are paying traditional Tenancy Deposits the money (equivalent of 5 weeks rent each) is to be sent firstly to the Lead Tenant. When they have all of it, they then send it in one lump sum to us. That acts as the trigger for us to acknowledge receipt of the money and lodge it with DPS within 30 days.
All of the four instalments of rent you pay (if you pay termly), will be similarly via the Lead Tenant. This consist of the first payment of £400 and then three equal payments to pay the balance.
At the end of the tenancy if you have paid deposit money to us that will have been held by the DPS. On our instructions they will refund all the money authorised back to the lead tenant. It is then the lead tenant's job to distribute the money onto all the other individuals in the group. So, choose someone honest! If DPS do need to communicate with your group (unlikely) it is the "lead tenant" they will speak to.
During the tenancy where when we communicate with you, say by text or WhatsApp etc, any information we give to the lead tenant is deemed to be given to the whole group, so they must share the message with the group. Most commonly this might be what day and time we propose calling round to do a repair. We will set up a WhatsApp Group for this purpose just ahead of you moving in so it makes it easier, and everyone is kept fully up to date.
When it comes to letting the house for the following year we will put prospective tenants in touch with the Lead Tenant so they can make arrangements to view.
 Miscellaneous Charges
Hopefully none of the issues below will arise, but if they do this is our scale of charges so you know where you stand:
Lost set of keys/fob, £30 for full replacement
Locked out of house/room requiring landlords to let you in, £30
Lost key fob replacement, free of charge
Rubbish left at the end of the tenancy, £10/bag
Mattress Protector absent at end of tenancy, £15
Damage to wall emulsion (usually as a result of blu-tac usage), £25 small patch, £80 wall, £200 room
Leaving tenancy prematurely, you are still required to pay what is due for the entirety of the tenancy, but you can escape this cost if you find a replacement tenant acceptable to all. If you do there is an £50 admin fee to swap tenants + £30 fee (cost price) to advertise the property to help you find a replacement asap. You would in that scenario be responsible for all the rent due for the year up until the new tenant moves in, apportioned on a daily basis.