All-inclusive means you get:
We price all our rooms individually to reflect their slight differences. Remember ALL our bedrooms are double sized with double beds.
Heating & Hot Water - UNLIMITED no cap
Virgin Fibre-Optic Broadband Business-Grade, at an average speed of 350Mbps..and that's very fast!
Electricity - UNLIMITED no cap
Water Supply & Sewerage
TV license
A Car Parking Space or Residents Permit at every house
All Gardening done for you
No Arrangement /Agency /Application /Signing fees
A friendly & speedy repair service direct by us
Window cleaning
Storage of your possessions until you move in, if required
A Dishwasher, Washing-machine, and Dryer.
We don't state current availability or rents on this website, please just message us to confirm what's currently still available and at what rent. Its all great-value!
Summer Discount Scheme
Our rents are all quoted on a per week per person basis for our 52-week tenancy.
In August/September however you may not require to occupy your house. So for new tenant groups we do a HALF PRICE discount scheme which applies for every day you leave the house completely empty (ie no one has moved in) for up to 8 weeks. You choose how many discounted weeks you want!
This rebate and any advance rent you pay to secure the tenancy will both be reflected when calculating what you pay as your first main rent instalment. (Usually in October to tie in with your loan receipt).
If you want to move in just your possessions (from 1 Aug on) that is fine and doesn't affect your discount.
If you need to move-in just your possessions at an earlier date you could try asking the existing tenants if they wouldn't mind you storing things whilst they are there but this is entirely their decision. Sometimes folk agree a small payment between themselves.
All possessions left at your own risk of course. Be aware there will be quite a few visitors to the house around changeover date, previous tenant family, electricians, repair people, us, decorators, cleaners etc
Deposits
HOLDING DEPOSIT
In order to secure a tenancy with us you will need to pay just one week's rent per person to act as a Holding Deposit. The sum paid converts to a weeks rent, once papers are finalised and is offset against the rent due in October as described above.
TENANCY DEPOSIT
This we collect quite soon after the paperwork for the tenancy has been completed to everyone's satisfaction & signed by all parties. We write in an agreed date for payment that suits everyone. Typically 30 days on. It is a refundable £300 each.
The DPS then hold your money throughout your stay.
When you leave we undertake an inspection of the house. Assuming all T&Cs have been complied with (basically, all rent has been paid, there is no damage to the house and all rubbish has been removed) we authorize DPS to refund your deposit within 7 days.
IMPORTANT: With us typically 95% of tenants receive a full refund. Compare that with other landlords!
Rent Schedule/Timetable
Broadly our agreements are set up to make life easy for you, by aligning the rent payment dates to expected Student Loan receipt dates, Alternatively you can opt to pay monthly by Standing Order for 10 months on 6th of each month commencing in August. The total payable will be the same.
What do you have to pay and when?
So here we set out a typical pattern of payments from the start of the process of seeing a house advertised through to moving in, living there and finally departing: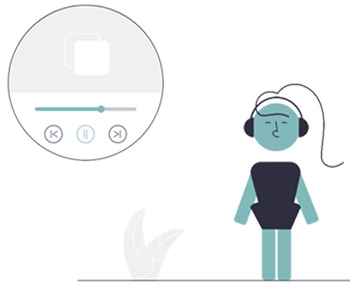 See house advert raise queries, discuss.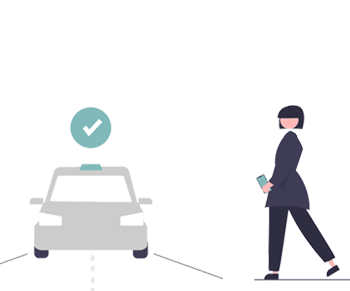 Decide to go for it. PAY 1 weeks rent each as Holding Deposit.
More questions, complete papers within 15 days & agree when Tenancy Deposit to be paid (usually within 30 days of signing agreement). Once signed, the Holding Deposit converts to one weeks rent too.
---
PAY the Tenancy Deposit of £300. Remember this is refundable and will be held for you by independent DPS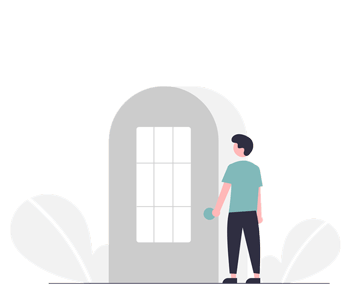 August- PAY £400 each in rent, this acts as a trigger to get the keys. Move in,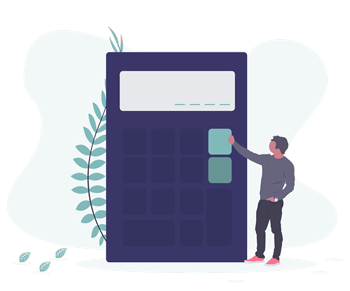 We now calculate the remaining balance for year.
This will be your weekly rent x 52 then deduct::
The one weeks rent you paid at the start which was originally the Holding Deposit.
The £400 you sent to get keys
Total discount if any you have qualified for during Aug & Sep by delaying your arrival (as described at top of this page).
So having done that calculation. Divide the answer by 3 and that is the amount of rent you PAY in Oct and in Jan and in April.
Move out- assuming you have complied with all the terms of the Tenancy Agreement we authorise return of your £300 from DPS.
*What is a Lead Tenant?
This is the term used by DPS (Deposit Protection Service) who are one of 3 government backed Not for Profit organisations set up to look after all tenant's deposits money nationally.
Since 2007 it has been the law that landlords must use one of these bodies to hold the funds, we can no longer hold the money in our own bank accounts (or spend it!!!) like we used to.
Where a tenancy is being taken by a group of sharers, as is case with students, the DPS will only deal with one person (it keeps their admin simple!) that is what they call the "lead tenant". So, our Tenancy Agreement formally appoints one of you to be that person.
All it means in practice is essentially this:
Your individual Tenancy Deposit money (£300 each) is to be sent firstly to the Lead Tenant. When they have all of it, they then send it in one lump sum to us. That acts as the trigger for us to acknowledge receipt of the money and lodge it with DPS within 30 days.
All of the four instalments of rent you pay (if you pay termly), will be similarly via the Lead Tenant.
At the end of the tenancy the deposit money refund will firstly be authorised by us with DPS. They will then pay back all the money authorised, to the lead tenant. It is then the lead tenant's job to distribute the money onto all the other individuals in the group. So, choose someone honest! If DPS do need to communicate with your group (unlikely) it is the "lead tenant" they will speak to.
During the tenancy where when we communicate with you, say by text or WhatsApp etc, any information we give to the lead tenant is deemed to be given to the whole group, so they must share the message with the group. Most commonly this might be what day and time we propose calling round to do a repair. In practice we always recommend the Lead Tenant set up a WhatsApp Group for this purpose so it makes it easier, and everyone is kept fully up to date.
If you would like to see a copy of our Tenancy Agreement please just use the Contact Us page and request one
Guarantors
We require each student to ensure a parent (or equivalent) completes our Guarantor Form. This just covers us in the unlikely event of a student being unable to fulfill the agreed terms of the Tenancy Agreement. You can download a copy here to forward on.
If this is going to be an issue for you, a company called housinghand may be able to offer you a Guarantor service to assist
Unlike some landlords, even though our Tenancy Agreements are Joint, we only require each students' Guarantors to guarantee their own payment, and not the payments of others in the house.
Regrettably, in the light of some bad experiences and the difficulties of pursuing bad debt abroad, we now require non-UK students to pay all their rent upfront at the start of the tenancy, so there is no need for them to have a Guarantor. Alternatively Housing Hand may be able to help in this situation too, please speak to them.
GDPR
Our Approach to Data Protection:
We store your data on a computer, so as the law requires, we are registered with the Information Commissioners Office
.
No need for any concern though, we only keep basic information.
We NEVER pass this on to marketing companies etc, we share this only with:
The DepositProtectionService (DPS) who look after your deposit money.
The Uni and UNIPOL if requested, for good reason.
Nottingham City Council in relation to queries around Council Tax liability.
HMRC in the event of queries around our tax position.
Law enforcement agencies
We would also share your phone no. (only) with:
Contractors employed to carry out repairs at your house & utility co's so they can arrange access.
Fellow tenants in your own house in the event of failed communication.
Prospective student tenants for arranging access for viewing purposes.
For any other reason, we would seek your permission first.
We send a letter to every new tenant explaining your rights & giving our Reg No.
Furniture & Furnishings Included:
All our houses are furnished to a high standard.
Each bedroom has a laminate floor and contains:
 Double Bed (full size, not a 3/4 bed)
 Bedside table
 Desk
 Wardrobe
 Bookcase or shelving
 Chair
 Wall Mirror (long)
 Chest of drawers
"Remember, we simply don't do single beds…anywhere!"
(Due to lack of storage space we regret we are not able to remove any unwanted furniture from the houses)
The Kitchens & Lounge areas ALL contain:
Dishwasher
Washing machine
 Dryer
 Fridge-freezer
 Kettle
 Microwave
 Oven & hob
 Widescreen flat TV
 Virgin superhub
 Ironing board
Vacuum cleaner (Henry)
 Sofas/chairs.
 Fire blanket
Coffee Table
AND for sunny days, outside seats / benches too!
Bathrooms
All houses have a bath (unless ensuited)
All 4 bedroom and larger houses have 2 WC's
Where there is only 1 WC it is in a separate room to the Bath/shower
All houses have a shower (AND 2 if a house for four people)
Usefully too all our bathrooms include:
Robe Hook
Shaver Point/Toothbrush charger
Extractor Fan
Shelving
Why it's safe to rent with us
Then copy in this text followed by the scanned document below:
Landlord-tenant relationships are notorious for being uneasy at best. We try are upmost to dispel those myths and old ways of working. You will find we are professional friendly and helpful. But don't take our word for it, look at our Google Reviews(link) from previous tenants. Look too at the bodies we are members of, you will see their logos displayed at the bottom of each page of this website, five of them. They set standards which we adhere to, or even surpass! You may not be familiar with all the names and what they stand for but ask around or look it up online and I think you will be pleased. As just an example, because we are members of UNIPOL you will at some point in the year most likely receive a letter like the one copied in below. It's nice, reassuring stuff!